S1E135 - Healing with Laughter - an interview with Christa Nannos
Christa treated at the Sierra Integrative Medical Center with 20 medically induced homeopathic fevers to kill the Lyme bacteria, a variety of IV treatments, antibacterial and antiviral homeopathic Glyoxal shots in her butt, parasite cleanses, detox shots in her arm, lymphatic drainage, colonics, coffee enemas, a low inflammation diet and more!
2 months ago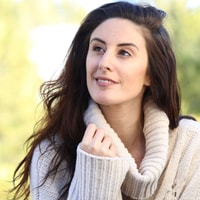 Christa Nannos is a 30-year-old American actor, writer and Lyme disease educator from Los Angeles, California. Ms. Nannos was bitten by a tick when she was 9 years old. Her Lyme disease remained mostly dormant until she was exposed to parasites while on a mission trip to Guatemala. During the following 10 years, she was misdiagnosed with mental health illnesses, Candida, SIBO, Overactive Bladder Syndrome, IBS and more. Despite being mistreated by the medical community and suffering from debilitating physical symptoms, Ms. Nannos focused on maintaining a positive mindset and used laughter as a healing tool. If you would like to learn more about how a comedic actress and writer is using laughter as a Lyme disease healing tool, then tune in now!