Episode 341: The Missing Link - an interview with Dr. Michael Snyder
9 months ago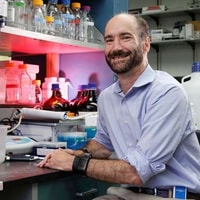 Dr. Michael Snyder, Ph.D. is the Chair of the Stanford University Department of Genetics and the Director of the Center of Genomics and Personalized Medicine.
Dr. Snyder caught the attention of the Lyme disease community when wearable technology allowed him to accurately diagnose himself with acute Lyme disease. Additionally, the data provided him with the tools he needed to persuade a skeptical doctor to test and treat him.
A long-time critic of the "sick care system", Dr. Snyder has advocated for reform that would support health care before the onset of illness, including the use of wearable monitoring devices. A personal experience with a tick bite while helping his brother build a fence in rural Lyme-endemic Massachusetts taught him that wearables could produce a data stream that could help medical professionals diagnose and treat illnesses before the onset of symptoms.
Dr. Snyder told Tick Boot Camp that "noticing the shift in my baseline data and acting immediately on the information led to an early diagnosis, then treatment and cure."
If you would like to learn more about how inexpensive wearable watch and ring technology could be used to assist you on your Lyme healing journey, then tune in now!
PS Ali Moresco special guest co-hosted this interview with Rich from Tick Boot Camp!