Episode 354: Hacking Lyme Disease - an interview with Doctor Marty Ross
6 months ago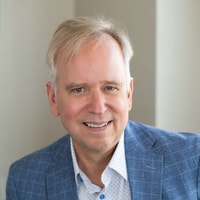 Dr. Marty Ross is a Lyme disease specialist and ILADS member who runs the Marty Ross MD Healing Arts Medical Facility in Seattle, Washington.
Dr. Ross combines the best of natural medicines, prescription medicines, and lifestyle medicine to find answers and health solutions for people with complex and chronic illnesses.
He uses cutting-edge science mixed with modern and ancient healing methods to help people recover from complex and misunderstood illnesses.
In this episode, we will discuss Dr. Ross's background, including his training in Georgetown's Family Medicine program treating the urban poor, and how he opened his first clinic in 2000 to help people with complex chronic illnesses.
We will also explore how he became an expert in treating chronic Lyme disease, and how he discovered that people living with chronic Lyme disease are often medically under-served due to policies of the medical establishment.
Dr. Marty Ross provides many resources for those with Lyme disease, including:
A comprehensive treatment protocol
A detailed online Lyme guide
Lyme Q&A webinars
A book titled Hacking Lyme Disease
Handpicked supplements
LymePeople, an online Lyme community
Check out our profile of Dr. Ross to learn more about each of these items.
If you'd like to learn how to supercharge your Lyme disease healing journey from a leading Lyme doctor, then tune in now!