Episode 368: Focus on Lyme - an interview with Tammy Crawford
3 months ago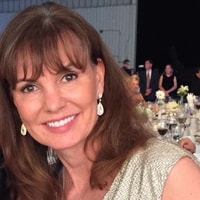 Intro:
Warm welcome to Tony Felice, our returning special guest co-host from episode 335: Kindness in Combat.
Introduction to Tammy Crawford, Executive Director of Focus on Lyme.
Tammy's Personal Journey:
The personal story of Tammy's daughter, Jessica, who battled Lyme disease.
The emotional and medical challenges faced by Tammy in seeking proper treatment and diagnosis for Jessica.
Encounter with Dr. Horowitz and the importance of finding a Lyme-literate physician.
Focus On Lyme:
Tammy's response to the Lyme community's struggles, including the formation of the non-profit Focus On Lyme.
Collaborative efforts with past podcast guests and their significant accomplishments, including:

Speaking on Capitol Hill.
Organizing research conferences.
Funding advancements in Lyme disease testing.

Overview of Tammy's bio-repository and its purpose.
The TGen Connection:
The recurring appearance of TGen in Tammy's journey and their role in Lyme disease research.
Specific discussions and projects with TGen.
Focus on Accurate Diagnosis:
Tammy's emphasis on the importance of accurate diagnosis to garner more funding and attention.
The challenges and limitations of current diagnostic measures and the potential of next-gen serology.
Breakthroughs & Discoveries:
Collaboration with researchers and scientists in the Lyme community.
Exciting advancements in Lyme disease research, including potential overlaps with cancer treatments.
The complexity of Lyme disease strains and the importance of understanding the differences.
Funding & Future Steps:
The financial challenges and efforts to fund more research, especially diagnostic improvements.
Tammy and her team are working on an FDA-cleared Lyme diagnostic tool.
Conclusion & Call to Action: