Episode 358: Mom Vs Lyme - an interview with Isabel Rose
6 months ago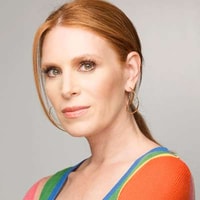 In this episode, we welcome the incredibly talented and inspiring Isabel Rose to the Tick Boot Camp podcast. A renowned writer, performer, and singer, Isabel shares her story of facing Lyme disease and how she turned her struggles into advocacy work.
✨ Show Highlights:
🌿 Isabel's early life and encounter with Lyme disease: Discover how her tick bite in 1976 led to a lifelong battle with the disease.
🎓 Education and career: Despite her health challenges, Isabel graduated summa cum laude from Yale and built a successful career in the entertainment industry.
🦟 The impact of Lyme disease on her life: Explore how undiagnosed Lyme disease affected her mental and physical health throughout her life.
🤰 Passing Lyme disease to her children: Hear Isabel's heart-wrenching experience of unknowingly passing Lyme disease to her two children in utero, and the steps she took to help them manage their symptoms.
🎗️ Lyme advocacy: Learn about Isabel's journey to becoming a prominent voice in the Lyme disease community through her work with Mothers Against Lyme.
💪 Isabel's story is a testament to the power of resilience and strength in the face of adversity. Join us for this inspiring episode that will motivate you to keep fighting for a healthier and happier life.
🔗 Links and resources:
CNN Article - story Isabel wrote about her daughter, Sadie
Don't forget to subscribe, rate, and review the Mom vs Lyme podcast episode on your favorite platform, and follow us on social media for updates and future episodes. Together, we can create a supportive community in the fight against Lyme disease.