Episode 362: Unexpected - an interview with Dr. Jill Carnahan
5 months ago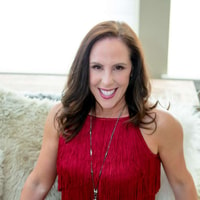 In today's episode of Tick Boot Camp, we had the pleasure of hosting Dr. Jill Carnahan, a renowned Lyme specialist and the founder and medical director of Flatiron Functional Medicine in Colorado. She has been featured on various media outlets including Forbes, NBC, and Huffington Post. In this episode, we discuss her newly released book "Unexpected: Finding Resilience Through Functional Medicine, Science, and Faith" which provides a deep insight into her journey and battles with health and environmental challenges.
Key Points:
We welcomed back Michelle McKeon, a Lyme, MCAS, and mold specialist, who first appeared in episode 141 "Balancing Pathways". Michelle offers her expertise, helping us do a deep dive into Dr. Carnahan's extensive knowledge of functional medicine.
Dr. Carnahan shares details of her childhood on a farm, the environmental toxic load, and how it affected her health, leading to her developing a holistic approach to medicine.
She discusses her personal struggle with Lyme disease, Bartonella, Ehrlichia, and Babesia in addition to what she's done to heal.
Dr. Carnahan shares her battle with breast cancer and the effect of chemotherapy on her gut health. Dr. Carnahan's approach to recovery was a combination of aggressive treatment and a focus on nutrition, meditation, and prayer.
We discuss the impact of environmental toxins and the concept of the "toxic bucket" and how it ties into health issues faced by Dr. Carnahan, such as Crohn's disease, Lyme disease, breast cancer, and more.
Dr. Carnahan speaks about the limbic response in our brain that gets triggered due to chemical inhalations, causing limbic activation.
We dive into the discussion of Mast Cell Activation Syndrome (MCAS) and mold exposure, which seem to be common in most complex cases these days. Dr. Carnahan shares her personal experience with mold exposure.
The concept of resilience is discussed in depth - how Dr. Carnahan faced multiple health challenges with a mindset of overcoming any obstacle in her path.
She also talks about how she used meditation and visualization as a powerful tool for her healing process. Learn about flow state and how it can physically and emotionally help your body heal.
We also discuss how type C personality traits correlate with certain illnesses.
Dr. Carnahan walks us through her treatment approach to mold exposure. She advocates for personalized treatment protocols involving a mix of binders, glutathione, and support for mitochondria and the limbic system.
We touch on the promising hyperthermia treatment and its potential benefits for patients with chronic Lyme disease, among others.
In the latter part of the episode, Dr. Carnahan shares her experiences and perspectives on life, purpose, and relationships, urging us all to view our life's journey from a broader perspective and cultivate self-love.
Relevant Links: