S1E153 - Be True to Yourself - an interview with Renata Lindoso
Ms. Lindoso treated Lyme disease with tinctures, antibiotics, ozone therapy, energy healing and more!
24 days ago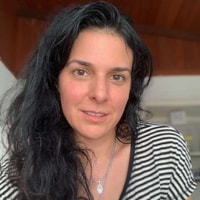 Renata Lindoso is a 40-year-old woman from Brasilia, Brazil. Ms. Lindoso's Lyme disease journey began when she traveled to the United States (US) and was bitten by a tick causing her to suffer a bullseye rash and a long-term flu. Unfortunately, her diagnostic and treatment journeys were long and lonely due to her family, friends, and mental health professionals refusing to acknowledge her illness and diagnosis. If you would like to learn more about how a woman from Brazil refused to look at her "situation through her suffering" and "fought a lonely battle for [her] truth," then tune in now!