Episode 330: Psychiatric Superhero - an interview with Dr. Rosalie Greenberg
9 months ago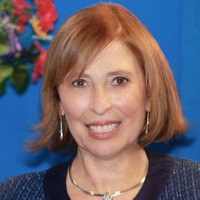 Dr. Rosalie Greenberg MD is a Board-Certified Adult, Child, and Adolescent Psychiatrist from Summit, New Jersey. She is known for her expertise in the diagnosis and management of complex problems in children and pediatric psychopharmacology.
Dr. Greenberg earned her MD from the Ivy League Columbia University College of Physicians and Surgeons, where she served as chief resident and then member of the teaching faculty after completing a fellowship in child psychiatry.
In practice for over 40 years, Dr. Greenberg brings her expertise to a wide range of topics including adolescent suicide, pediatric bipolar disorder, and the many psychological aspects of Lyme disease.
Treating patients living in Lyme endemic New Jersey has granted Dr. Greenberg the opportunity to discover that a large number of the children she evaluated for psychiatric disorders are positive for tick-borne illnesses, despite many never having recalled a tick bite.
Dr. Greenberg is a highly regarded author, researcher, lecturer, and host of an award-winning TV show related to children's health. For the past several years, she has focused on the psychiatric manifestations of tick-borne illnesses in children.
If you would like to learn more about how a medical doctor is working to stem the tide of psychiatric disorders caused by Lyme disease, then tune in now!
PS Debbie Kimberg from Hijacked Brains special guest co-hosted this interview with Rich from Tick Boot Camp!