Episode 278: Cellular Wellness - an interview with Dr. Bill Rawls
Tap into your full health potential with the science-backed power of herbs
1 month ago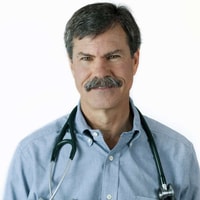 "The Cellular Wellness Solution - Tap Into Your Full Health Potential with the Science-Backed Power of Herbs" is the newly released bestselling book by the brilliant Lyme Literate Medical Doctor (LLMD) Bill Rawls. During Lyme Disease Awareness Month (May 2022), Tick Boot Camp challenged Dr. Rawls to "unofficially launch" his then unpublished book, live and unscripted. Dr. Rawls took up the gauntlet and this podcast is the audio of the Instagram Live broadcast.
If you would like to learn more about why herbs are a vital element of every Lyme disease patient's toolbox, then tune in now!
Note: The Cellular Wellness Solution is now available as the #1 New Release on Amazon. If you order the book today and then visit CellularWellness.com, Dr. Rawls will provide you with bonus extras including the Cellular Wellness Workbook.