Episode 344: Orthodox - an Interview with Bari Mitzmann
8 months ago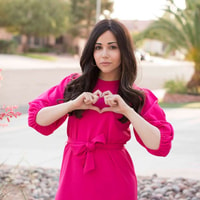 Bari Mitzmann is a 30-year-old teacher, social media strategist, and podcaster originally from New York City, New York. She is the creator of the IBA social media course, consults with numerous businesses on social media and influencer strategy, and built a highly regarded Instagram page designed to teach about orthodox Jewish life and modest fashion.
Shortly after her engagement to be married, she began to suffer from fatigue and weight loss. Her symptoms progressed to anxiety, depression, and loss of appetite.
Shortly after the wedding, she and her husband moved to a basement apartment in tick-endemic Rockland County, New York. Her ongoing health conditions caused family and friends to believe she was anemic or pregnant until she tested positive for Lyme disease.
Initial treatment from a primary care physician exacerbated her symptoms resulting in Ms. Mitzmann's exit from the traditional medical system. To fund the treatment from a Lyme literate medical specialist, she and her husband were forced to spend all their wedding gifts.
The final leg of her treatment journey was with an orthodox Jewish naturopathic doctor that utilized spiritual, emotional, and physical treatment modalities that suppressed her chronic symptoms permitting her to return to a normal personal and professional life.
If you would like to learn more about how an orthodox Jewish influencer had to return to her traditional roots to shlogn (Yiddish for beat) Lyme disease, then tune in now!
PS Nicoleta Forbes special guest co-hosted this interview with Rich from Tick Boot Camp!