Episode 144: The Healing Prodigy - an interview with Natalie Torres
Learn about the use of microdosing, mineral detox, Kambo, mushrooms, Kundalini Yoga, antibiotics, glutathione and more to heal from Lyme disease!
3 months ago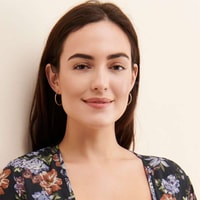 Natalie Torres is a 27-year-old life coach, entrepreneur and model from Houston, Texas. Ms. Torres was infected twice with Lyme disease, first at the age of 12 and then she was reinfected at the age of 23. She was working as a fashion model based in New York City (NYC) when her doctor diagnosed with Lyme disease. After receiving a Lyme diagnosis, Ms. Torres granted herself permission to engage in self-care and to make healthy lifestyle changes which became the foundation for a career change. Ms. Torres' healing journey introduced her to various eastern and western healing modalities including antibiotics, psychedelic mushroom micro dosing, mineral detoxing, Kambo, Kundalini yoga and breathwork. If you would like to learn more about why a fashion model left the bright lights and the big city to answer a spiritual calling to coach healing, then tune in now!