Episode 333: Heart of Wellness - an interview with Doctor Miles Nichols
10 months ago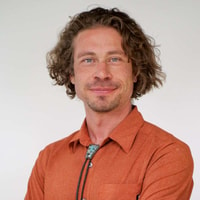 Dr. Miles Nichols is the 37-year-old co-founder of the highly regarded Denver, Colorado based Lyme and mold treatment clinic: Medicine with Heart. He also co-founded the Medicine with Heart Institute to provide professional training to clinicians in the treatment of complex chronic diseases.
Born into a high achieving Ivy League educated family, Dr. Nichols followed the family tradition and was accepted into gifted and talented educational programs through middle school. By the time he entered high school, a multitude of nagging childhood illnesses merged and presented as chronic fatigue causing his grades to decline.
Debilitating fatigue forced Dr. Nichols to seek alternative educational models. He attended a school founded by a Buddhist Monk and then he gritted his way through graduate school. Unfortunately, his physician father and scores of doctor colleagues could not solve Dr Nichols' chronic fatigue puzzle.
Finally, in 2016, Dr Nichols tested positive on a blood test for Lyme disease. In 2019, he tested positive for Babesia and Barronella. If you would like to learn more about how Lyme disease inspired a doctor to build a heart centered treatment institute in an effort to end suffering caused by Lyme and mold diseases, then tune in now!
PS Micaela Hoo special guest co-hosted this interview with Rich from Tick Boot Camp!