Episode 332: Enlightened Wellness - an interview with Kristi Kusske
11 months ago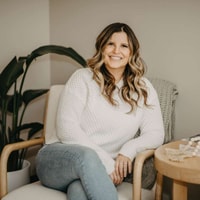 Kristi Kusske is a 37-year-old Registered Nurse (RN) and Functional Diagnostic Nutritional Practitioner from Lakeville, Minnesota. She is the entrepreneurial founder of Enlightened Integrative Wellness.
Ms. Kusske's Lyme disease journey is both personal and parental. Despite suffering from classic Lyme disease symptoms, including brain fog and fatigue, she was not diagnosed by western educated medical practitioners until after her daughter was born with congenital Lyme disease.
Her dual roles as Lyme Mom and Lyme patient mandated that Ms. Kusske expand her medical education and training. In addition to her sturdy foundation that included RN, PICU, ER, and Certified Pediatric Nurse, she felt called to study and work with practitioners that would utilize traditional eastern protocols.
Treating for 2.5 years with Lyme Literate practitioners and developing an understanding of the necessity of connecting her mind, body and spirit during healing has allowed the Kusske family to overcome and manage the majority of their Lyme related symptoms.
If you would like to learn more about how Lyme disease inspired a mom and registered nurse to construct and manifest an integrative wellness practice focusing on women's health, preconception health, and pediatrics, then tune in now!
PS Ashley Belanger special guest co-hosted this interview with Rich from Tick Boot Camp!