Episode 360: WAVE 1 Bioenergetics - an interview with Stephen Davis
5 months ago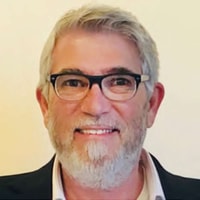 Welcome and Introductions: Stephen Davis, a guest on our Tick Boot Camp Podcast, shares his experiences with Lyme disease and the frequency delivery program on the WAVE 1, using the proven science of bioenergetics. Co-hosting the special interview with Matt is Ali Moresco, a close friend and a prominent figure in the Lyme community.
Getting Into the Weeds of Frequencies: Before diving into the details, we discuss the last podcast Ali co-hosted with Rich, featuring Professor Schneider from Stanford University. The discussion centered around the use of wearables in diagnosing and potentially treating Lyme disease.
Stephen Davis's Background and Journey with Lyme Disease: Stephen shares his background growing up in tick-infested Saskatchewan, and how he discovered bioenergetics as a means to help with Lyme and tick-borne diseases. He shares the heartbreaking story of his daughter's struggle with undiagnosed Lyme disease and how this led him to research and develop frequency programs, designed to restore her health.
Exploring Healing through Frequency Application: Stephen shares how his grandsons, previously burdened by Lyme disease, severe ADHD, and autism, experienced a transformative recovery. Through the innovative use of frequencies, their debilitating symptoms vanished, unveiling a window of opportunity to heal and overcome.
The Birth of FREMEDICA and WAVE 1: Stephen explains the birth of FREMEDICA and the development of the WAVE 1 device, which harnesses the powers of bioenergetics. He shares how his first trial of the device resulted in significant improvements in his daughter's and grandchildren's health.
How Frequencies Work for Wellness: Stephen describes how frequency application works by essentially helping the immune system recognize pathogens and kick into gear to eliminate them. His Frequency Support Program on WAVE 1 offers information designed to strengthen the body, allowing it to target and eliminate the harmful substances inside our cells.
Dealing with Herxheimer Reactions: Stephen talks about Herxheimer reactions, a common symptom experienced by those undergoing treatment for Lyme disease. He discusses how FREmedica addresses this issue in their programs to help patients cope.
The Power of Lyme Support Groups: Stephen shares his experiences in contacting Lyme support groups and offering devices for trial. He believes the proof of the program's effectiveness lies in the user's experiences and recovery.
Addressing Concerns About Frequencies: Stephen clarifies the difference between harmful frequencies, such as those from 5G and Wi-Fi, and the wellness frequencies used in FREmedica's technology. He assures listeners that their frequency delivery system is designed to benefit and not harm the body.
WAVE 1's 30-Day Money-Back Guarantee: Stephen talks about WAVE 1's program as a gradual progression towards wellness and their money-back guarantee policy. Their 30 Day return option demonstrates confidence in its effectiveness.
Launch of WAVE 2: Stephen anticipates the launch of WAVE 2, an upgrade from the WAVE 1 device, with more functionalities. He shares his excitement about the launch and the potential it holds for helping more Lyme patients.
FREmedica's Cost-Effective Solution: Stephen reflects on the cost of the devices and how it compares favorably to other practices like ozone therapy. He believes that the affordability and effectiveness of FREmedica's technology make it an excellent option for Lyme patients.
Conclusion: Stephen closes the podcast by expressing his passion for helping Lyme patients and his commitment to continue improving FREmedica's technology. He extends his gratitude to the hosts and the listeners for their time and attention.
Visit FREmedica's website for more information about bioenergetic wearable technology and its use of frequencies, along with the upcoming launch of Wave 2.