Episode 346: The Challenge: Lyme - an interview with Kendal Darnell
8 months ago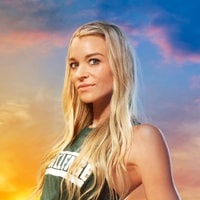 Kendal Sheppard-Darnell is an MTV reality TV star who has been featured on Road Rules: Campus Crawl, Real World/Road Rules Challenge: The Inferno (where she won the championship), and The Challenge: All Stars (seasons 1, 2, and 3). She's also a Registered Nurse (RN) and mother of 3 beautiful children.
Kendal grew up in Washington state. She went to college in Chicago before traveling the world with MTV and then moving to Los Angeles to work as an actor.
Kendal started getting sick in her early thirties and saw scores of doctors before getting diagnosed with Lyme disease, Babesia, Bartonella, and Ehlers-Danlos syndrome (EDS) through IGeneX.
She was treated with methylene blue, BEG nasal spray, Argentyn 23 colloidal silver, antibiotics, antifungals, antiparasitics, antimalarials, and red light therapy.
Kendal is a bright shining light in the Lyme community now working as a hospice nurse and advocating for more research and awareness in the Lyme disease arena.
If you'd like to learn more about how a driven, determined, and intelligent healthcare professional has tackled Lyme disease head-on, tune in now!
PS Heather Glovack special guest co-hosted this interview with Matt from Tick Boot Camp!