Episode 143: Lyme 360 - an interview with Mimi MacLean
Learn about frequency healing, EMF exposure, the Lyme perfect storm and more!
1 year ago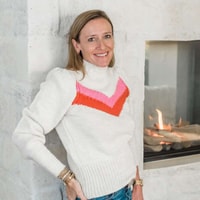 Mimi Maclean is a 49-year-old Ivy League educated entrepreneur, Lyme disease platform curator and dual podcast host from Los Angeles, California. Ms. Maclean, her husband and one of their 5 children have been diagnosed with Lyme disease. Ms. Maclean was infected with Lyme disease 6 years ago when she was bitten by a tick while visiting the east coast. Upon returning home to California, she sought medical treatment for the tick bite and made the regrettable decision to forego prescribed antibiotics. If you would like to learn more about how a tick bite and Lyme disease transformed an entrepreneur and mother of 5 into the founder of the Lyme 360 platform, podcast and community, then tune in now!