Episode 352: Love, Hope, Lyme - an interview with Fred Diamond
7 months ago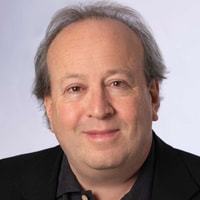 This week on Tick Book Camp, we're excited to have special guest co-host Khalil "Two Monies" Fuller joining us for an illuminating discussion with Fred Diamond, the empathetic author of the indispensable guide "Love, Hope, Lyme." As Fred shares his personal experiences with a loved one affected by Lyme disease, he offers valuable insights on providing genuine and compassionate support for those with chronic illnesses.
In this episode, Fred delves into crucial topics such as neurological concerns, family dynamics, and the healing process. The book's foreword, penned by Dr. Richard Horowitz, has received acclaim from both experts and survivors, making it an essential read for those seeking to better understand and assist their loved ones with Lyme disease.
Explore the journey that led Fred to write "Love, Hope, Lyme" and learn how his book has positively impacted countless families. Listen in to gain a deeper understanding of the significance of love, hope, and empathy in supporting those living with chronic conditions.
If you would like to learn more about how to fortify your support network and enhance your relationships with those affected by Lyme disease, then tune in now!