Episode 336: The Road Back to Me - an interview with Adena Sampson
10 months ago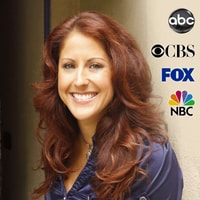 Adena Sampson is a best-selling author, singer-songwriter, coach, and founder of Outloud Productions and The Unbreakable Spirit Movement.
The multi-talented entrepreneur and artist constructed an almost magical life and career. She became a sought-after speaker, emcee, narrator, and presenter and she graced the entertainment stage across the globe as the opening act for world-renowned artists such as Patti LaBelle and Wayne Newton.
In 2008, everything changed for the worst. "Everything just fell apart - [her] health, [her] relationship, [her] finances. [Her] world came crashing down and so did [she]". For the next 7 years, her health decline forced her to visit "too many doctors to count" until she was finally diagnosed with chronic Lyme disease.
Following her diagnosis, she traveled a long road to healing. During her travels, she learned 9 principles that allowed her to rediscover the road back to the version of herself stolen by chronic illness.
To share the healing principles she learned while healing, she wrote the 2021 Best Book Award Winner: The Road Back To Me - 9 Principles for Navigating Life's Unexpected Twists & Turns.
If you would like to learn how Lyme disease taught an entertainment professional the principles for recovery and healing, then tune in now!
PS Cole Elbel special guest co-hosted this interview with Rich from Tick Boot Camp!