S1E151 - Podium Performance - an interview with Arianne Jones and Paige Lawrence
Learn Lyme disease recovery tips and hacks from an Olympian Lyme Warrior!
a month ago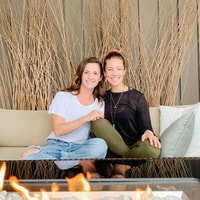 Arianne Jones is an Olympic gold medal athlete, holistic nutritionist and Lyme disease activist (episode 83). Paige Lawrence is an Olympic athlete and performance coach. The two Olympic athletes merged their talents to build the Podium Performance Program (use coupon code TICKBOOTCAMP for 10% off). If you would like to learn more about how a performance and holistic nutritional program may be a next step in your Lyme disease recovery journey, then tune in now!